The Prospecting Success SECRETS That Inner Circle Members Are Extremely Afraid To Tell You About!
Have you gotten tired of inviting so many people to your latest and greatest network marketing business opportunity, but haven't even seen a single sign-up?
Have you been sucked into arguments with your friends and relatives because they feel your business is just a SCAM?
Do you wish there were an
EASIER way to succeed online?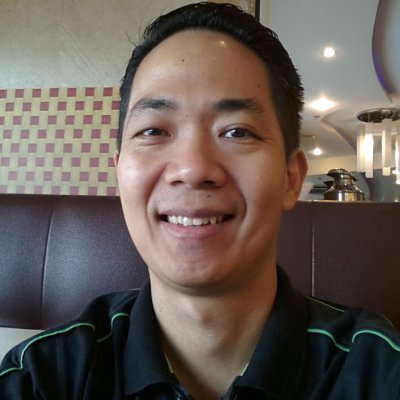 Hi! I'm Manny Viloria, and am so happy and excited to share with you marketing success secrets that can help you build your business online, inside the Team Manny Viloria group.
Here's what Top Internet Marketing Experts use: Blog Marketing, Social Media Marketing, Facebook Fan Page Marketing, YouTube Video Marketing, Podcasting, Article and Content Marketing, Search Engine Optimization (SEO), Online Membership Websites, Webinars, Screencasting and Online Video Tutorial Marketing, Email Marketing and Listbuilding.
What if... at the moment you have only 5 minutes a week? We have a recommended activity for you that has transformed the lives of so many people all over the world.
(Siguradong kaya mong magbasa ng 3 pages nung isang ebook every week. Bale 5 minutes lang po yan every week.)
What if... you need help automatically finding prospects for your online business? We have a special website just for you, that will find potential customers for your business.
(Malamang super-BUSY ka at gusto mong tulungan ka ng mga techies, di ba?)
What if... you're curious about the Insider Info shared within the Team Manny Viloria group? It's so easy to get access this Special FB Group, and find out secrets we've heard from different marketing circles.
(Huwag ka nang magpapahuli pa... You Don't Want To Miss Out!)
 How You Can Also Make This Work For You
It's all so simple! Register here:
http://AyawKongMagBlog.com
Then follow the instructions, and fund your eWallet with at least P2,999 and activate the Online Profit Training package.
Here's what you'll receive as your reward:
1. Online Marketing Inside Info - Access to both the free and the Premium Team Manny Viloria online training group in Facebook.
What is the FIRST sentence to say to friends, family, and relatives about your online business?
When is the best time to post in Facebook?
How do you build your reputation online?
What Facebook Marketing blunders (aside from indiscriminate FB Photo Tagging/Spamming) should you avoid?
And many more!
2. Mentoring Support - Via Web-based tutorials (English or Taglish), to help you get answers to your internet marketing questions. Send in all your questions through Email or FB Messaging.
3. Blog Writing Assistance - Team Manny Viloria techies and writers will help set-up a basic blog that will contain up to 30 blog posts (maximum of one 100-word blog post a week), based on basic inputs coming from you. Copyright of the actual blog post article belongs to the TMV writers.
I know you're EXCITED to make this also work for you!
So go now to http://AyawKongMagBlog.com and join Manny Viloria inside Team AKMB today!
Remember: Invest In Yourself First, Before Others Will Invest In You.
See you on the inside...
Kind regards,
Manny M. Viloria
P.S. Exclusive IM Bonus:
Join Team Manny Viloria today, and get Online Marketing training that works!
May training ka na, may Automated Video + Email Marketing system ka pa!